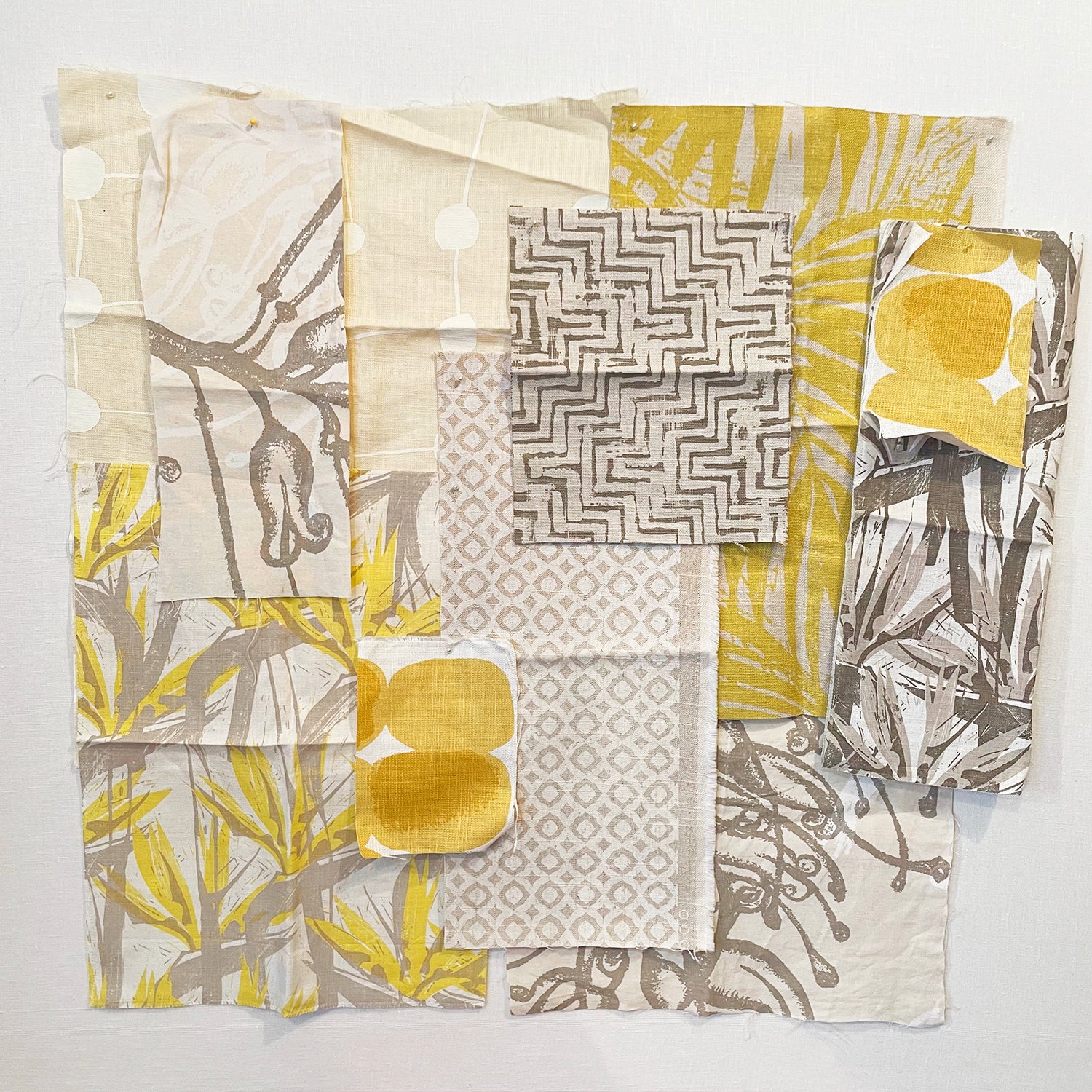 Remnant Assembly - Sherbet+Grey
A fresh, zingy Cloth Fabric remnant assembly with a sneaky hint of Ink & Spindle.
Grevillea, Bird of Paradise and Kentia Palms are featured in a summer palette alongside co-ordinating graphic patterns - a perfect combo - you should add this one to your stash for sure. 
Hand screen printed hemps and linens. 
Brand: ClothFabric
Designs: Bird of Paradise / Thatch / Spotcheck + more
Remnant Sizes: Various - together approx 80cm2
Fabric: Linens & Hemps 
Use: Soft furnishings/Upholstery