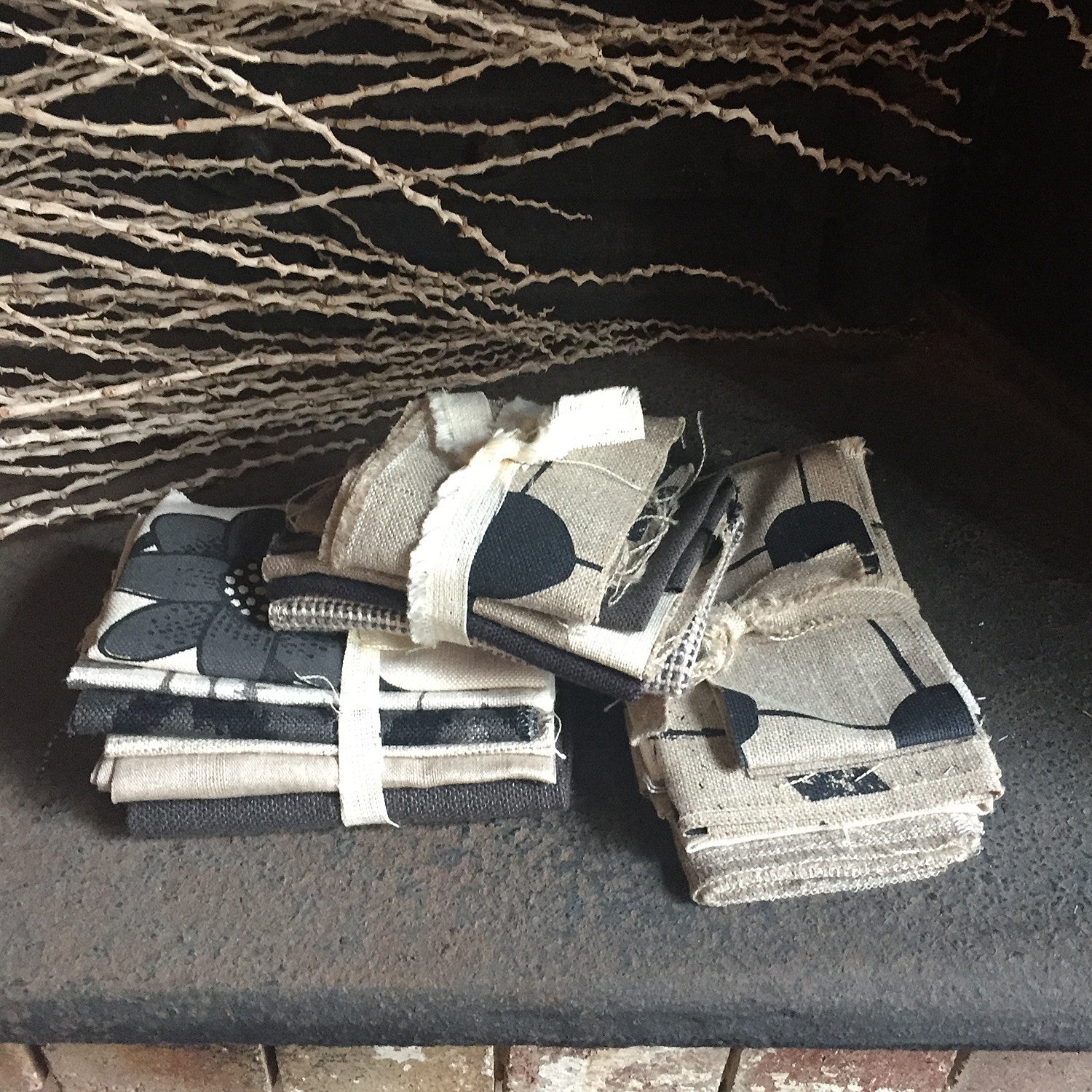 Fabric Bundle - Indigos/Blues
Fabric Bundles in a mix of Indigos, blues and raw earthy naturals.
Our Fabric Bundles feature an assortment of fabric pieces in varying sizes and textures in a mix of plains, prints and woven fabrics.
No two bundles are the same as they are made up of offcuts, remnants and sample pieces. 
There is enough fabric to make a cushion front, a tote bag, or pot holders as the ones shown, made by Susan at Measure Twice Cut Once.

Fabric: Printed and plain linen, cotton, hemp
Sizes: Various
Use: Home furnishings/Upholstery
Note that all the bundles are individual in content. The bundle you receive will be in the selected colourway but will not be the exact bundles pictured.