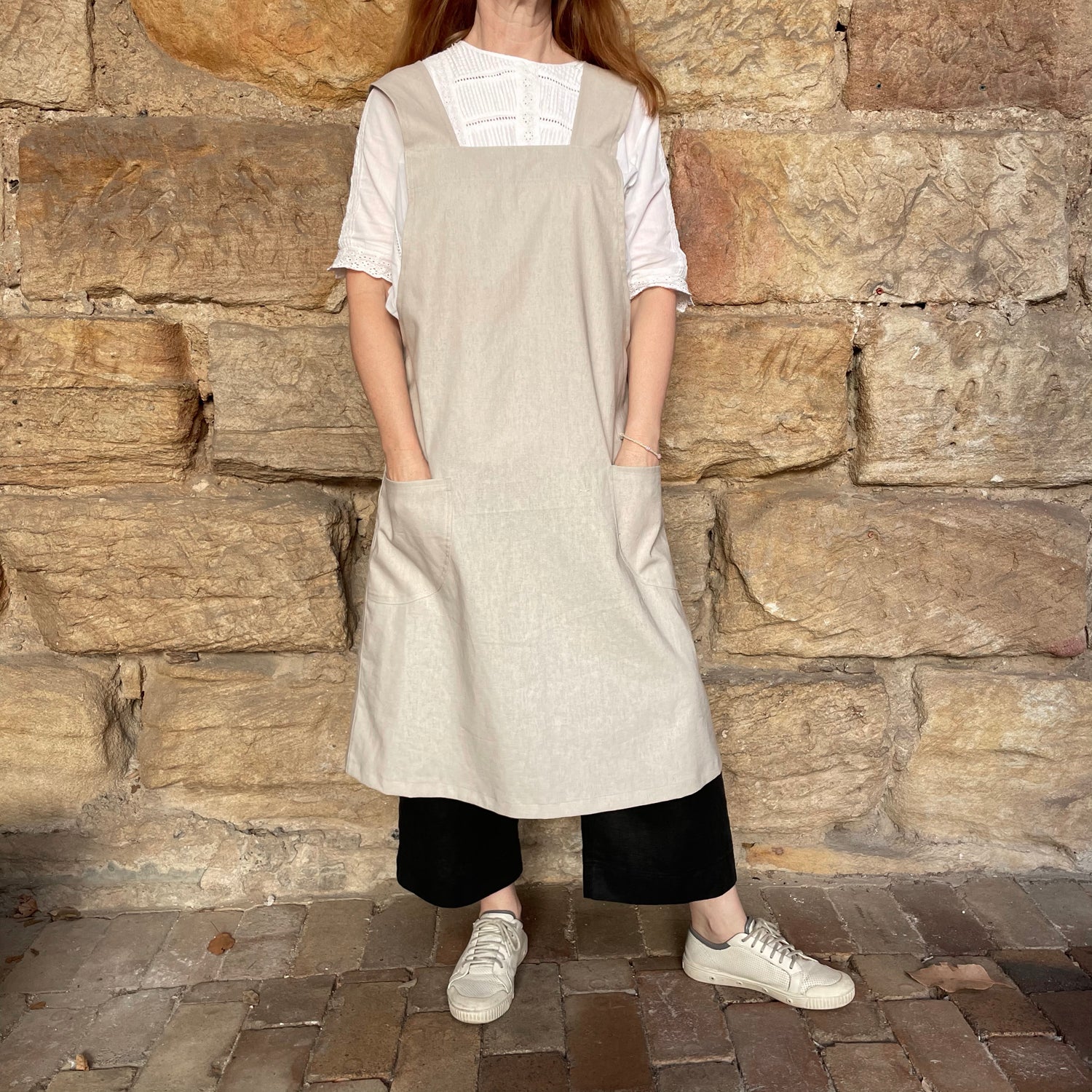 Everyday Apron - Natural linen
Stylish and comfortable French style Aprons with a cross-over back that we make in-store, this one featuring a classic plain natural linen.

Perfect to wear everyday when cooking, gardening, being creative or other times when you need a protective layer.
Size: One size 
Fabric: Linen - durable and washable.