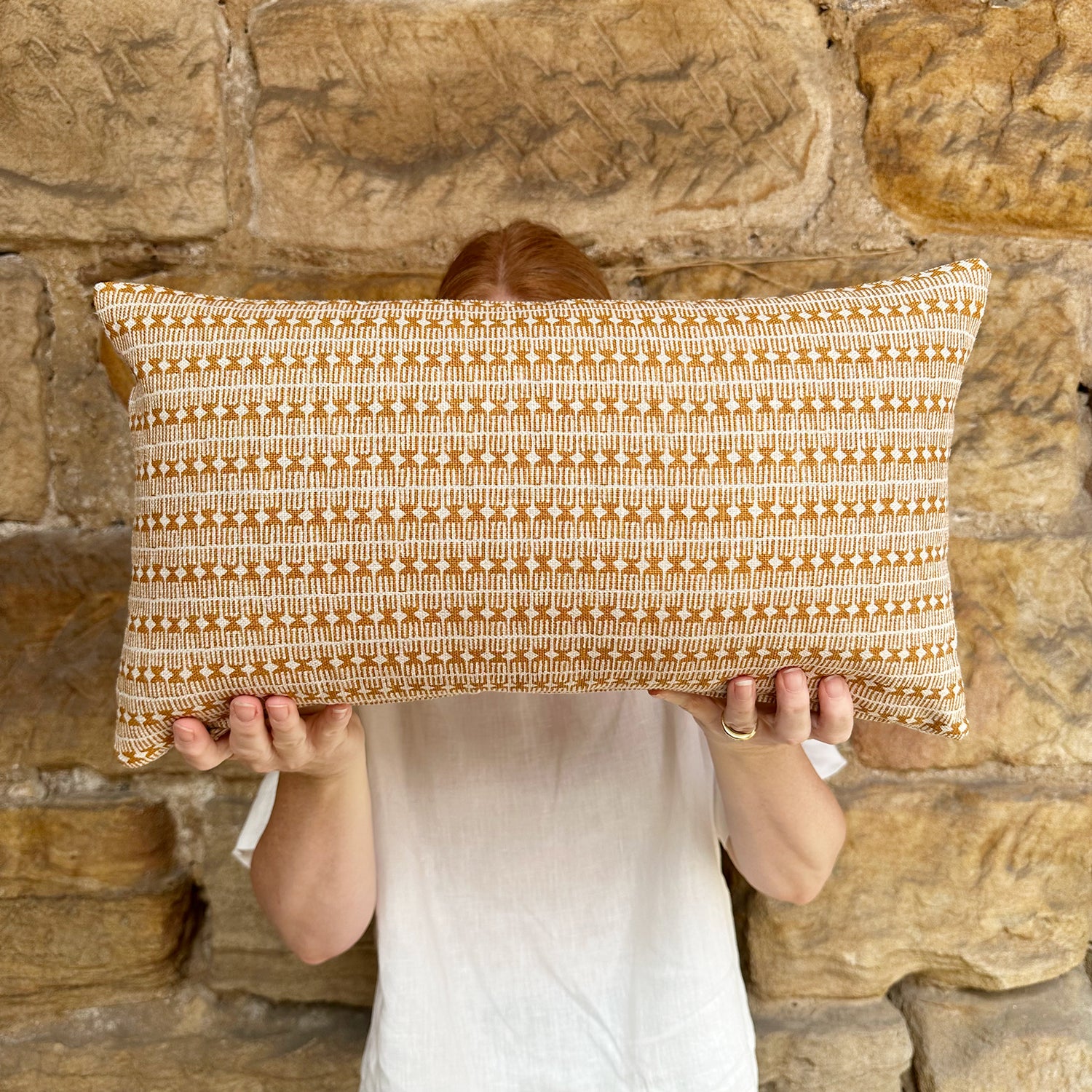 Cushions - Cloth & Print Co Hand in Hand Yam
Handprinted on quality Belgian oatmeal linen in country NSW, this design from Cloth & Print Co is Hand in Hand in colour Yam, combined with a plain flax linen back.
A great smaller size oblong to mix and match with complimentary larger cushions such as our Assam cushions.
Zip closure for easy removal for washing.
Cushion dimension: 28 x 48cm
Fabric: 100% linen
Cushion inserts are a feather polyester blend, made for us in Sydney.
The feathers give softness, while the poly helps maintain a plump cushion shape.