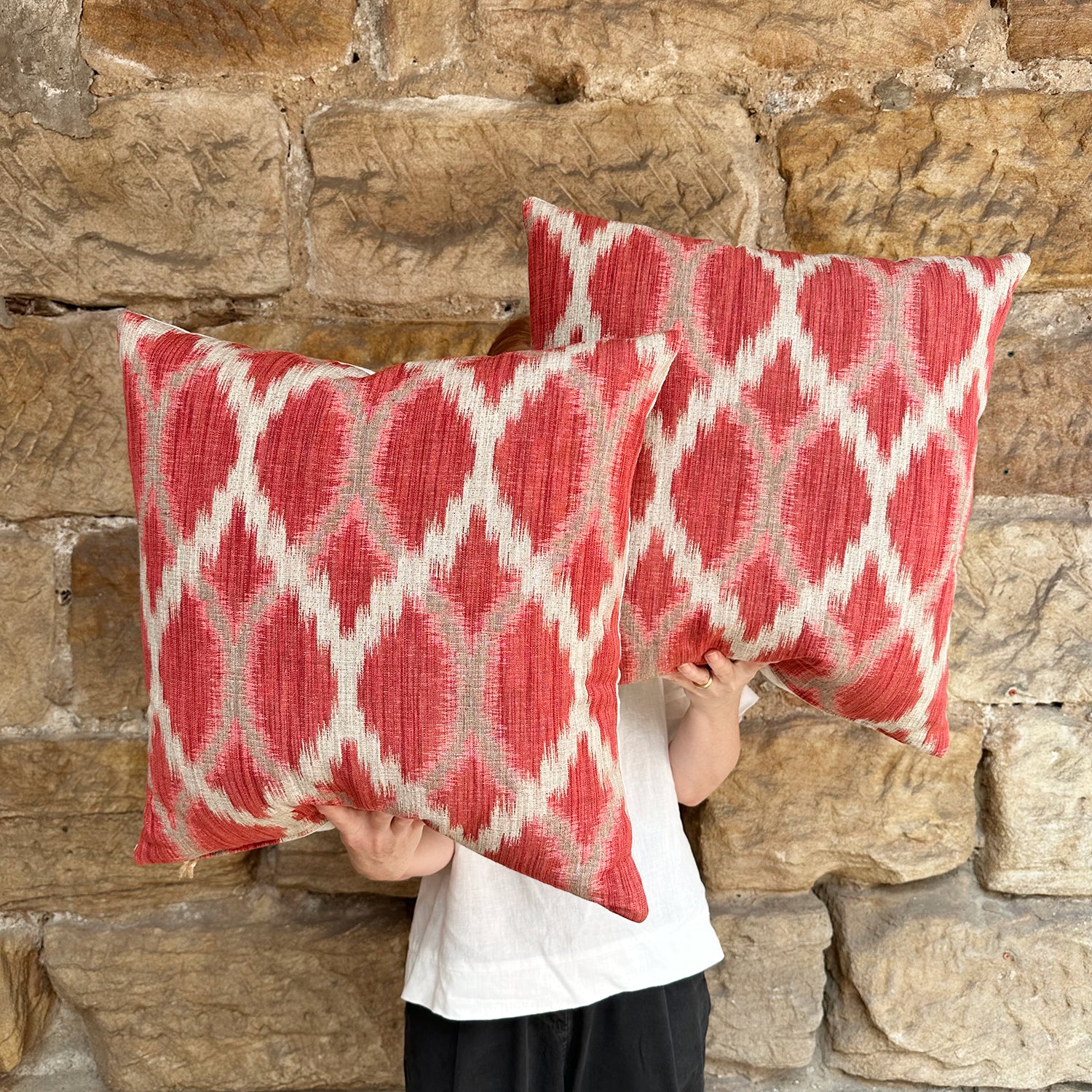 Cushions - Jane Churchill Fontane
Chic and sophisticated, this interweaving ikat lattice fabric by Jane Churchill is softly textured and richly coloured.
A smart feature pair of cushions to add to your home.

Woven front and plain linen back. 
Zip closure for easy removal for washing.
Cushion dimension: 50 x 50cm
Fabric: Linen/Cotton/Viscose
Cushion inserts are a feather polyester blend, made for us in Sydney.
The feathers give softness, while the poly helps maintain a plump cushion shape.