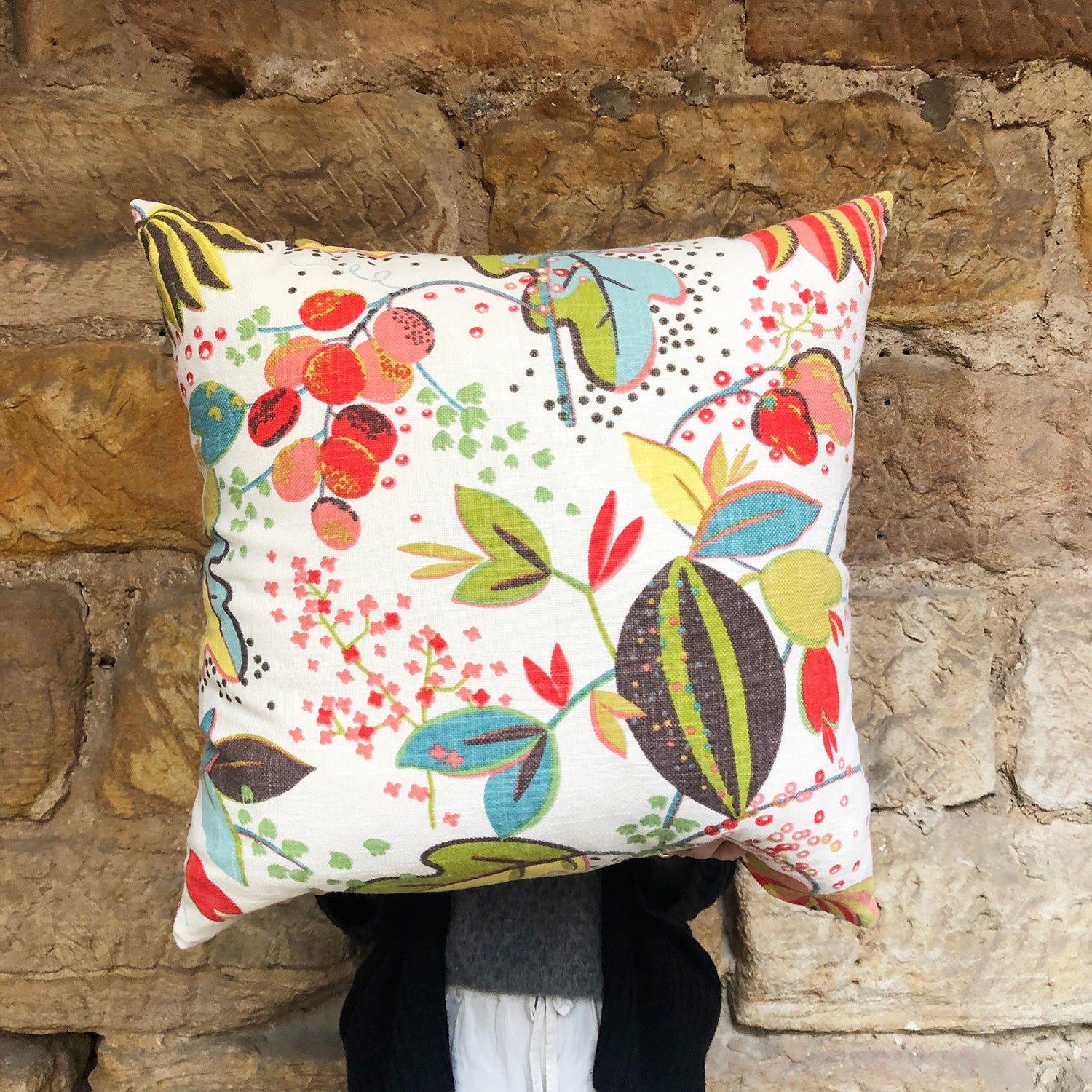 Cushions - Fun Floral
A fun, bright floral - this cushion will bring playfulness to your room! 
The generous size makes this perfect for lounging, or as a floor cushion.
Print front and plain back. 
Zip closure for easy removal for washing.
Cushion dimensions: 60 x 60cm
Fabric: Linen/Cotton/Poly
Cushion inserts are a feather polyester blend, made for us in Sydney.
The feathers give softness, while the poly helps maintain a plump cushion shape.