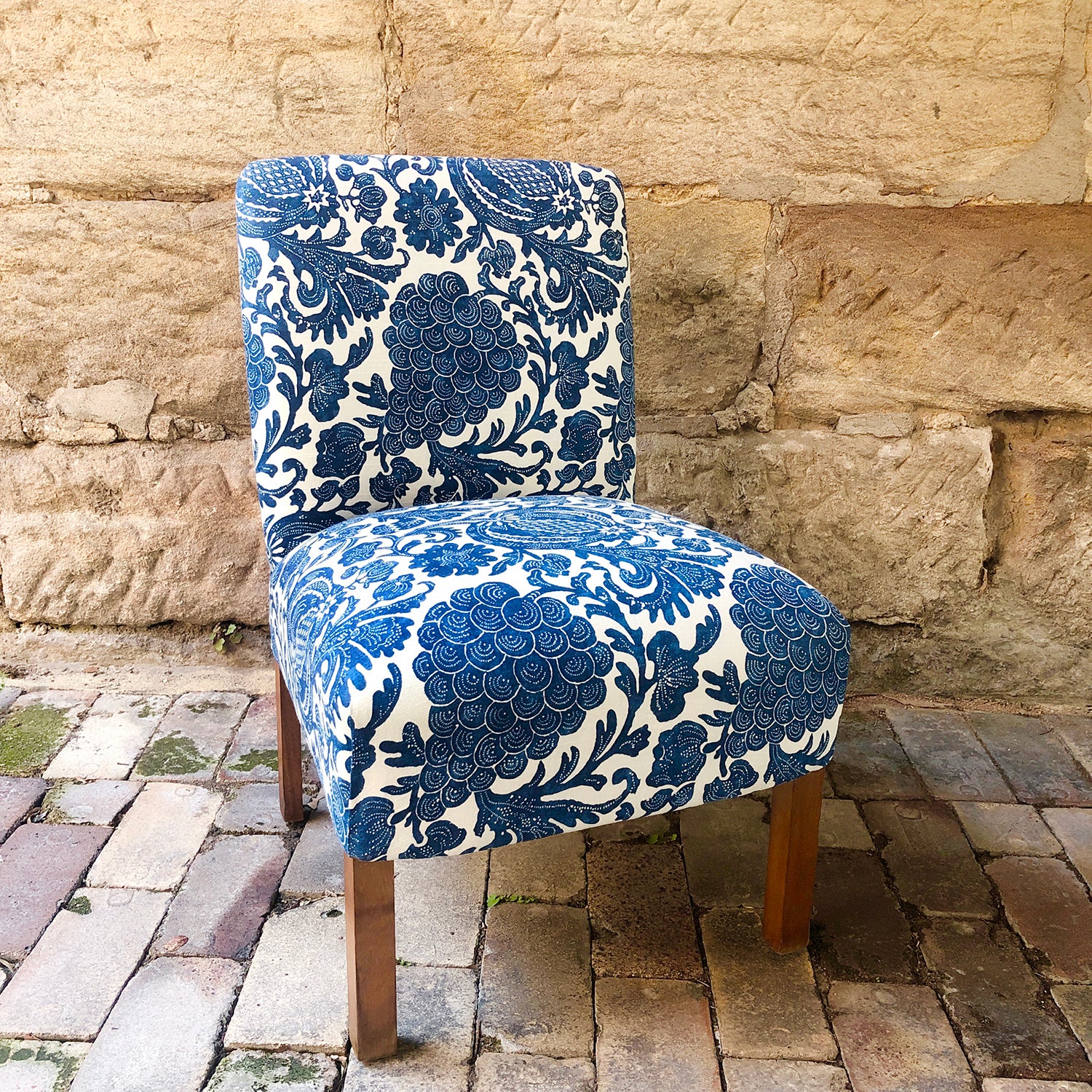 Slipper Chair - Blue
A small vintage Slipper chair, newly upholstered in a fabulous, blue batik style floral. 
This would be the perfect bedroom chair, or an extra seat popped in a corner ready for guests. 
Dimensions: 
Width: 48cm 
Height: 75cm 
Depth: 60cm 
To discuss delivery options, please email us for more information, or give us a call at the Home Industry shop.